"In the northern seas I have seen colors
that only exist because of the drawing of the wind.
In the northern seas I have heard the silence
that only exists because of the whisper of the sand."
Sailing areas
We are very happy to hear from you where you want to go and what you have in mind during your sailing holiday. This gives us the opportunity to organize the tour together with you in such a way that it meets your expectations in every way. The only limitation in this is that wind and weather must allow it. But even then there is always an alternative that is just as beautiful, fun, active, surprising or relaxed as you want.
Waddenzee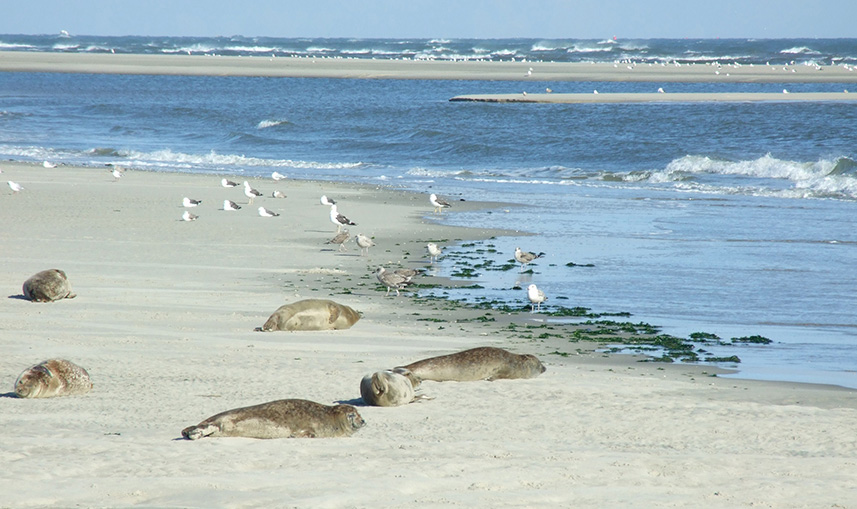 This unique nature reserve, UNESCO World Heritage since 2019, has its own dynamic. Wad is created in the game between wind and tide and can therefore not be forced. Who wants to sail here must take into account the unexpected. And it is precisely in this dynamic that the Hollandia is at its best. The ship and her crew become part of the game.
The possibilities of this area are endless: wild nature, cozy sandbanks, beautiful sunsets... And for those who really seek peace, there is also the possibility to let the ship dry falling on a sandbank.

Frisian lakes
The canals used to be the most important connections in Friesland, more important than the roads that were often unpaved and impassable in the winter. That is why this "water network" is so extensive and that so many villages and cities can be reached by water. Sailing through Friesland has its own character. Because the waterway is quite narrow and many villages are passed, you can fully enjoy the varied view during the trip. And it is a challenge to do as much sailing as possible here.
Friesland has many beautiful places where you can spend your free time: in a beautiful village, on a jetty in the middle of nowhere, on an uninhabited island or at anchor.

IJsselmeer
After the closure of the Afsluitdijk, the Zuiderzee became the IJsselmeer. Since the closure, there is fresh water in the IJsselmeer. But the traces of the Zuiderzee are not yet gone. The harbor towns on the IJsselmeer still breathe the atmosphere of that time and are more than worth a visit. The closure also created an extensive water sports area that has something to offer for everyone.